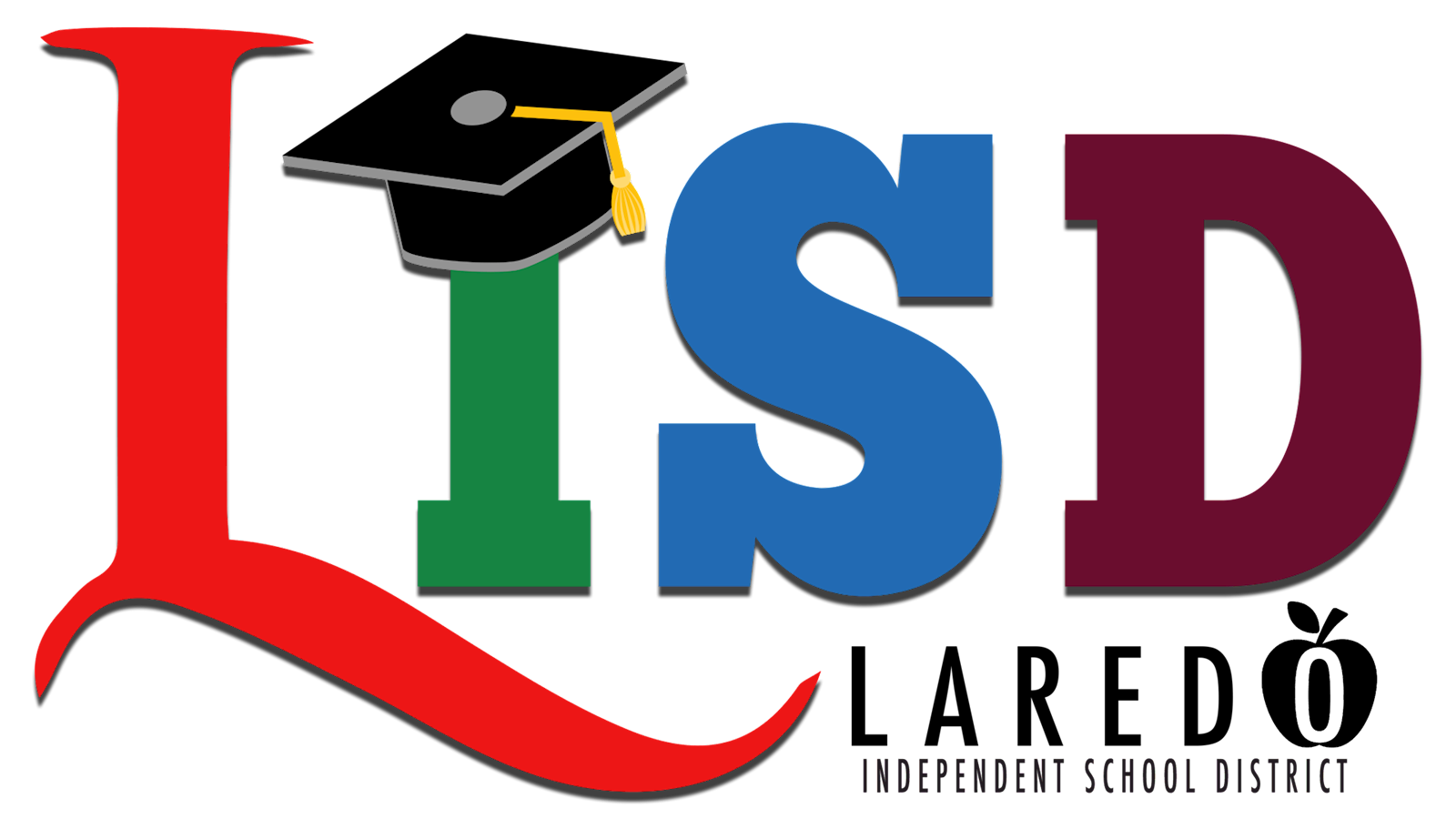 Laredo Independent School District Meetings
Meeting
Meeting Location
Details

December 7, 2023 at 5:30 PM - Business and Support Services Committee Meeting

Meeting Type: Special

December 7, 2023 at 5:00 PM - Special Call Meeting

Meeting Type: Special

December 5, 2023 at 10:00 AM - Curriculum and Instruction Committee Meeting

Meeting Type: Special

December 4, 2023 at 5:30 PM - District Operations and School Safety Committee Meeting

Meeting Type: Special

December 4, 2023 at 11:00 AM - Student Services Committee Meeting

Meeting Type: Special

November 14, 2023 at 5:30 PM - Regular Board Meeting

Meeting Type: Regular

November 9, 2023 at 5:30 PM - Business and Support Services Committee Meeting

Meeting Type: Special

November 7, 2023 at 9:00 AM - Curriculum and Instruction Committee Meeting

Meeting Type: Special

November 6, 2023 at 5:30 PM - District Operations and School Safety Committee Meeting

Meeting Type: Special

November 6, 2023 at 11:00 AM - Student Services Committee Meeting

Meeting Type: Special

October 30, 2023 at 5:30 PM - Special Call Meeting

Meeting Type: Special

Cancelled

October 24, 2023 at 5:30 PM - Special Called Meeting

Cancelled

Meeting Type: Regular

October 18, 2023 at 5:30 PM - Regular Board Meeting

Meeting Type: Regular

October 5, 2023 at 5:30 PM - Business and Support Services Committee Meeting

Meeting Type: Special

October 3, 2023 at 9:00 AM - Curriculum and Instruction Committee Meeting

Meeting Type: Special

October 2, 2023 at 5:30 PM - District Operations and School Safety Committee Meeting

Meeting Type: Special

October 2, 2023 at 11:00 AM - Student Services Committee Meeting

Meeting Type: Special

September 14, 2023 at 5:30 PM - Regular Board Meeting

Meeting Type: Regular

September 7, 2023 at 5:30 PM - Business and Support Services Committee Meeting

Meeting Type: Special

September 6, 2023 at 9:00 AM - Curriculum and Instruction Committee Meeting

Meeting Type: Special

September 5, 2023 at 5:30 PM - District Operations and School Safety Committee Meeting

Meeting Type: Special

September 5, 2023 at 5:00 PM - Special Call Meeting

Meeting Type: Special

September 5, 2023 at 11:00 AM - Student Services Committee Meeting

Meeting Type: Special

August 29, 2023 at 5:30 PM - Special Call Meeting

Meeting Type: Special

August 24, 2023 at 5:30 PM - Board Workshop

Meeting Type: Regular

August 15, 2023 at 5:30 PM - Special Called Meeting

Meeting Type: Special

August 10, 2023 at 5:30 PM - Regular Board Meeting

Meeting Type: Regular

August 8, 2023 at 5:30 PM - Business and Support Services Committee Meeting

Meeting Type: Special

August 8, 2023 at 5:00 PM - Safety and Security Committee Meeting

Meeting Type: Committee (Safety and Security Committee Meeting)

Cancelled

August 7, 2023 at 5:30 PM - Special Called Meeting

Cancelled

Meeting Type: Special

August 1, 2023 at 9:00 AM - Curriculum and Instruction Committee Meeting

Meeting Type: Special

July 31, 2023 at 5:30 PM - District Operations and School Safety Committee Meeting

Meeting Type: Special

July 31, 2023 at 11:00 AM - Student Services Committee Meeting

Meeting Type: Special

July 27, 2023 at 5:30 PM - Special Called Meeting

Meeting Type: Special

July 20, 2023 at 5:45 PM - Regular Board Meeting

Meeting Type: Regular

July 13, 2023 at 5:30 PM - Business and Support Services Committee Meeting

Meeting Type: Special

June 29, 2023 at 5:40 PM - Special Call Meeting

Meeting Type: Special

June 29, 2023 at 5:15 PM - Public Hearing

Meeting Type: Hearing

[MEETING NOTE WILL APPEAR ON PUBLIC PAGE WHEN MEETING STATUS IS PUBLISHED]

[MEETING REASON WILL APPEAR ON PUBLIC PAGE WHEN MEETING STATUS IS PUBLISHED]

June 29, 2023 at 5:00 PM - Public Hearing

Meeting Type: Hearing

[MEETING NOTE WILL APPEAR ON PUBLIC PAGE WHEN MEETING STATUS IS PUBLISHED]

[MEETING REASON WILL APPEAR ON PUBLIC PAGE WHEN MEETING STATUS IS PUBLISHED]

June 27, 2023 at 5:30 PM - Special Call Meeting

Meeting Type: Special

June 20, 2023 at 5:30 PM - Special Call Meeting

Meeting Type: Special

June 13, 2023 at 5:30 PM - Regular Board Meeting

Meeting Type: Regular

June 13, 2023 at 12:00 PM - Board Workshop

Meeting Type: Regular

June 8, 2023 at 5:30 PM - Business and Support Services Committee Meeting

Meeting Type: Special

June 8, 2023 at 5:15 PM - Public Hearing

Meeting Type: Hearing

[MEETING NOTE WILL APPEAR ON PUBLIC PAGE WHEN MEETING STATUS IS PUBLISHED]

[MEETING REASON WILL APPEAR ON PUBLIC PAGE WHEN MEETING STATUS IS PUBLISHED]

June 7, 2023 at 5:30 PM - Board Workshop

Meeting Type: Regular

June 6, 2023 at 9:00 AM - Curriculum and Instruction Committee Meeting

Meeting Type: Special

June 5, 2023 at 5:30 PM - District Operations and School Safety Committee Meeting

Meeting Type: Special

June 5, 2023 at 11:00 AM - Student Services Committee Meeting

Meeting Type: Special

May 29, 2023 at 5:30 PM - Special Call Meeting

Meeting Type: Regular

May 17, 2023 at 5:30 PM - Board Workshop

Meeting Type: Regular

Cancelled

May 17, 2023 at 5:15 PM - Special Call Meeting

Cancelled

Meeting Type: Regular

May 11, 2023 at 5:30 PM - Regular Board Meeting

Meeting Type: Regular

May 9, 2023 at 5:15 PM - Special Call Meeting

Meeting Type: Special

May 4, 2023 at 5:30 PM - Business and Support Services Committee Meeting

Meeting Type: Special

May 2, 2023 at 9:00 AM - Curriculum and Instruction Committee Meeting

Meeting Type: Special

May 1, 2023 at 5:30 PM - District Operations and School Safety Committee Meeting

Meeting Type: Special

May 1, 2023 at 5:00 PM - Safety and Security Committee Meeting

Meeting Type: Special

May 1, 2023 at 11:00 AM - Student Services Committee Meeting

Meeting Type: Special

April 12, 2023 at 5:30 PM - Regular Board Meeting

Meeting Type: Regular

April 6, 2023 at 5:30 PM - Business and Support Services Committee Meeting

Meeting Type: Special

April 6, 2023 at 5:15 PM - Special Call Meeting

Meeting Type: Special

April 4, 2023 at 9:00 AM - Curriculum and Instruction Committee Meeting

Meeting Type: Special

April 3, 2023 at 5:30 PM - District Operations and School Safety Committee Meeting

Meeting Type: Special

April 3, 2023 at 11:00 AM - Student Services Committee Meeting

Meeting Type: Special

March 23, 2023 at 5:30 PM - Board Workshop

Meeting Type: Special

March 23, 2023 at 5:15 PM - Special Call Meeting

Meeting Type: Special

March 8, 2023 at 5:30 PM - Regular Board Meeting

Meeting Type: Regular

March 7, 2023 at 5:30 PM - Business and Support Services Committee Meeting

Meeting Type: Special

March 7, 2023 at 5:15 PM - Public Hearing

Meeting Type: Hearing

March 6, 2023 at 5:30 PM - Board Workshop

Meeting Type: Special

February 28, 2023 at 5:00 PM - Board Workshop

Meeting Type: Special

February 28, 2023 at 3:30 PM - Curriculum and Instruction Committee Meeting

Meeting Type: Special

February 27, 2023 at 5:30 PM - District Operations and School Safety Committee Meeting

Meeting Type: Special

February 27, 2023 at 5:15 PM - Special Call Meeting

Meeting Type: Regular

February 27, 2023 at 11:00 AM - Student Services Committee Meeting

Meeting Type: Special

February 23, 2023 at 5:30 PM - Board Workshop

Meeting Type: Special

February 15, 2023 at 5:30 PM - Regular Board Meeting

Meeting Type: Regular

February 9, 2023 at 5:30 PM - Business and Support Services Committee Meeting

Meeting Type: Special

February 7, 2023 at 9:00 AM - Curriculum and Instruction Committee Meeting

Meeting Type: Special

February 6, 2023 at 5:15 PM - District Operations and School Safety Committee Meeting

Meeting Type: Special

February 6, 2023 at 11:00 AM - Student Services Committee Meeting

Meeting Type: Special

January 26, 2023 at 5:30 PM - Special Call Meeting

Meeting Type: Special

January 24, 2023 at 5:30 PM - Board Workshop

Meeting Type: Regular

January 19, 2023 at 5:30 PM - Regular Board Meeting

Meeting Type: Regular

January 12, 2023 at 5:30 PM - Business and Support Services Committee Meeting

Meeting Type: Special

January 10, 2023 at 9:00 AM - Curriculum and Instruction Committee Meeting

Meeting Type: Special

January 9, 2023 at 5:15 PM - District Operations and School Safety Committee Meeting

Meeting Type: Special

January 9, 2023 at 11:00 AM - Student Services Committee Meeting

Meeting Type: Special

December 13, 2022 at 5:30 PM - Regular Board Meeting

Meeting Type: Regular

December 13, 2022 at 5:15 PM - Safety and Security Committee Meeting

Meeting Type: Special

December 12, 2022 at 5:30 PM - Board Workshop

Meeting Type: Special

December 8, 2022 at 5:30 PM - Business and Support Services Committee Meeting

Meeting Type: Special

December 8, 2022 at 5:15 PM - Public Hearing

Meeting Type: Hearing

December 6, 2022 at 9:00 AM - Curriculum and Instruction Committee Meeting

Meeting Type: Special

December 5, 2022 at 5:15 PM - District Operations and School Safety Committee Meeting

Meeting Type: Special

December 5, 2022 at 11:00 AM - Student Services Committee Meeting

Meeting Type: Special

November 30, 2022 at 5:30 PM - Board Workshop

Meeting Type: Special

November 18, 2022 at 5:45 PM - Special Call Meeting

Meeting Type: Regular

November 18, 2022 at 5:30 PM - Special Call Meeting

Meeting Type: Special

November 17, 2022 at 5:30 PM - Special Call Meeting

Meeting Type: Special

November 10, 2022 at 5:30 PM - Regular Board Meeting

Meeting Type: Regular

November 3, 2022 at 5:30 PM - Business and Support Services Committee Meeting

Meeting Type: Special

November 2, 2022 at 9:00 AM - Curriculum and Instruction Committee Meeting

Meeting Type: Special

November 1, 2022 at 5:15 PM - Operations Committee Meeting

Meeting Type: Special

October 31, 2022 at 5:30 PM - Accountability, Compliance, and School Safety Committee Meeting

Meeting Type: Special

October 31, 2022 at 11:00 AM - Student Services Committee Meeting

Meeting Type: Special

October 13, 2022 at 5:30 PM - Regular Board Meeting

Meeting Type: Regular

October 6, 2022 at 5:30 PM - Business and Support Services Committee Meeting

Meeting Type: Special

October 5, 2022 at 9:00 AM - Curriculum and Instruction Committee Meeting

Meeting Type: Special

October 4, 2022 at 5:15 PM - Operations Committee Meeting

Meeting Type: Special

October 3, 2022 at 5:30 PM - Accountability, Compliance, and School Safety Committee Meeting

Meeting Type: Special

October 3, 2022 at 11:00 AM - Student Services Committee Meeting

Meeting Type: Special
NOTICE OF VIDEO CONFERENCE CALL
Notice is hereby given that one or more board members may participate remotely in this board meeting by means of a videoconference call. The location of the meeting will be at the Amber Yeary Board Room - 2400 San Bernardo Ave., Laredo, TX 78040 where the presiding officer and a quorum of the Board will be physically present, and it is intended for the presiding officer to be present at this location during the meeting.

NOTICE OF POTENTIAL CLOSED MEETING
If during the course of the meeting, discussion of any item on the agenda should be held in a closed meeting, the Board will conduct a closed meeting in accordance with the Texas Open Meetings Act, Texas Government Code, Chapter 551, Subchapter D and E, regardless of whether the particular agenda item identifies a potential closed meeting.

DISABILITY ACCESS STATEMENT
Persons with disabilities who plan to attend this meeting and who may need auxiliary aid or services are requested to contact Jessica Rocha at (956) 273-1401 or jrocha@laredoisd.org at least two working days prior to the meeting so that appropriate arrangements can be made. The accessible entrance and accessible parking spaces are located at the Amber Yeary Board Room, 2400 San Bernardo Avenue.

It is the policy of the Laredo Independent School District not to discriminate on the basis of race, color, national origin, gender, religion, limited English proficiency, or handicapping condition in its programs.