Agenda
I. Call to Order - President of Board
I.B. Pledge of Allegiance
II. Welcome Guests and Visitors
II.A. Hearings of Patrons and Delegations
II.B. Superintendent's Report (Information Only)
II.B.(1) Student Recognition All Campuses (Goal 3)
III.A. Superintendent's Agenda
III.B. Minutes of Previous Meetings - Special Meeting of February 2, 2022, Called Meeting of February 8, 2022, Public Hearing of February 9, 2022, and Regular Meeting of February 9, 2022
IV. Business - Items for Action
IV.A. Joint Election Agreement with City of Somerville (Goal 3)
IV.B. Appointment of Election Officials for Early Voting Ballot Board & Election Day Judges for May 7, 2022, Election (Goal 3)
IV.C. Burleson County Lease Agreement of Services and Election Equipment (Goal 3)
IV.D. Adoption of Burleson County FEMA approved Hazard Mitigation Plan (Goal 1)
Presenter: Sparks
Description: Discuss and consider adoption of the Burleson County FEMA approved Hazard Mitigation Plan. The approved plan makes us eligible to apply for current and future mitigation grants. All cities and school districts in Burleson county are apart of the plan.
IV.E. 2022-2023 School Calendar (Goal 1)
Description: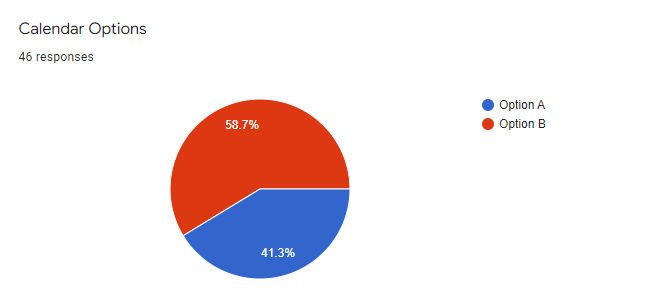 IV.F. TASB Risk Management Fund IPA- Interlocal Participation Agreement Amendment effective May 1, 2022 (Goal 5)
IV.G. Remove from Table and Approve Bid for Student Furniture (Goal 5)
V. Business - Discussion Items**
V.A. Set Date for "Team of 8" Workshop
VI. Administrative Reports
VI.A. Summary of Unpaid Tax Report(s)
VI.B. Comparison of Revenue and Expenditures to Official Budget Reports
VI.C. Statement of Cash Position Report
VII. Information and Announcements
VIII. Closed Session Pursuant to Texas Government Code §551.072, §551.074, and §551.082 of the Texas Open Meetings Act; and 39.030(a) of the Education Code for the following purpose:
VIII.A.(1) Administrator Contracts
VIII.A.(2) Resignations and Employment
VIII.A.(3) Other Personnel
IX. Reconvene into Open Session
IX.A. Action on Items Discussed in Closed Session
XI. GOALS:
Student Performance
1. Provide high-quality instruction for all through academic and post-secondary success through proficiency in reading and math, and implement programs aimed to support college and career readiness in a safe and secure environment.
Human Resources
2. Recruit, retain, and develop high-quality teaching staff, who engage in continuous professional development focused on providing viable and relevant student instruction, and who share the responsibility for providing a positive and successful learning environment.
Partnerships
3. Maximize partnerships by engaging students, parents, staff, and the community to maximize every child's potential.
Equity
4. Effectively personalize learning, and close all learning gaps for each child, by adopting a plan to know every single student from Pre-K to 12th grade; their strengths and needs, and focus on educational success for each.
Fiscal Responsibility
5. Maintain a transparent and balanced budget while supporting academic excellence and expanding resources for students and staff.